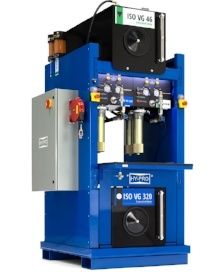 In the past couple of blogs, we've been discussing how your brand new oil, the expensive oil you purchase for your expensive machinery, isn't actually that clean. At all.
If you're interested, you can check out all the reasons new oil isn't clean, from the containers it's stored in to how it's transported, in Part 1 and Part 2. If you already know how dirty new oil is, then keep reading.
We at Hy-Pro believe that new oil should actually be, well, both new and clean. That's why we are excited to introduce our brand new Liquid Conditioning Station!
Liquid Conditioning Station Features
This bad boy will filter fluids as they are added to and dispensed from the reservoirs and recirculate the fluids inside for an unparalleled level of fluid cleanliness.
In addition to handling multiple fluids, it eliminates cross-contamination via dedicated pumps, filters and plumbing for each tank - which means that each fluid is filtered exclusively and simultaneously!
LED lights fully illuminate the workstation that has everything you need in arm's reach, from startup to dispensing. It even has front-facing clean-outs to make it easier for you to change fluids.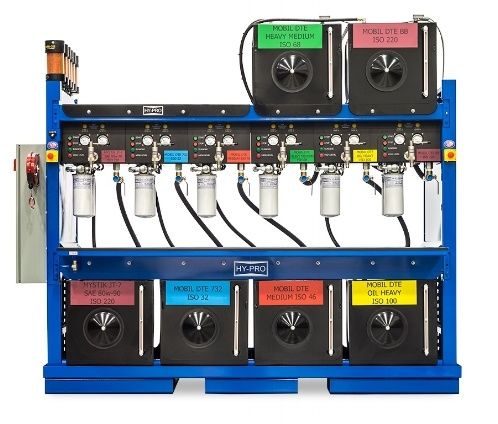 Not only does it boast Hy-Pro's DFE Rated Filter Elements, it offers dual-drip pans and an area for draining spent filters at the workstation, eliminating oily filter transfer and subsequent oil clean-up.
And if you're not sold yet, you should get excited at it being tailored to your needs -- complete with custom label designs, symbols, and colors tailored to meet your safety and identification standards.
As always, it's made with the same trusted, high-quality standards you expect from Hy-Pro Filtration products.
Curious to learn more? Download the capabilities sheet here.
---