Saves >$15,000,000 by removing water and particulate from common reservoir lube oil.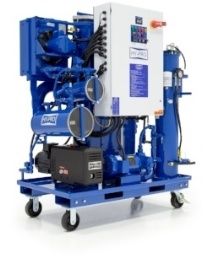 The Application
In boiler water feed pump applications, water often finds its way into the oil lubricating the pump's bearings. This was the scenario at a paper manufacturing facility that turned to Hy-Pro for help.
The Problem
In this application, the boiler water feed pump bearing lube system was combined with the facility's steam turbine lube oil system. The water and the particulate contamination it was bringing with it were decreasing the fluid's ability to lubricate the bearings and causing premature wear on the bearings.
The facility was attempting to remove free water with water absorbing filters (changed weekly) but the rate of ingression was too high for the filters to be as effective as needed. And since absorbents only remove free water, the filter elements were unable to address the dissolved and emulsified water present in the oil. If the situation were to continue much longer, a premature replacement of the steam turbine and boiler feed pump bearings would be necessary outside of the scheduled maintenance periods. While possible, this solution would cost millions of dollars without addressing the root of the problem.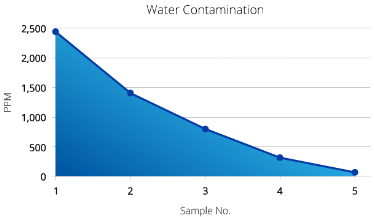 The Solution
Install a Hy-Pro V1 Compact Vacuum Dehydrator to remove the free, dissolved and emulsified water along with particulate contamination.
The Results
Water levels within the oil were dropped from 2,440 ppm to 70 ppm. The lubricating properties of the oil were restored and the premature bearing replacement was avoided.
The Savings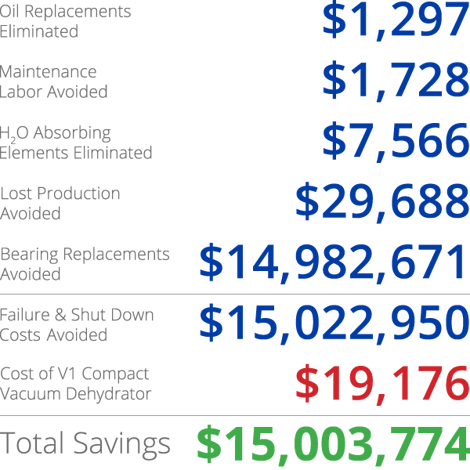 ---