Cellulose vs Glass Filter Elements
Organic cellulose fibers can be unpredictable in size and effective useful life, while inorganic glass fibers are much more uniform in diameter and much smaller than cellulose fibers as seen in the images above.
The illustrated elements below provide a visual representation of the efficiencies of both a cellulose and glass element at their respective efficiency ratings.
Cellulose vs Glass Efficiencies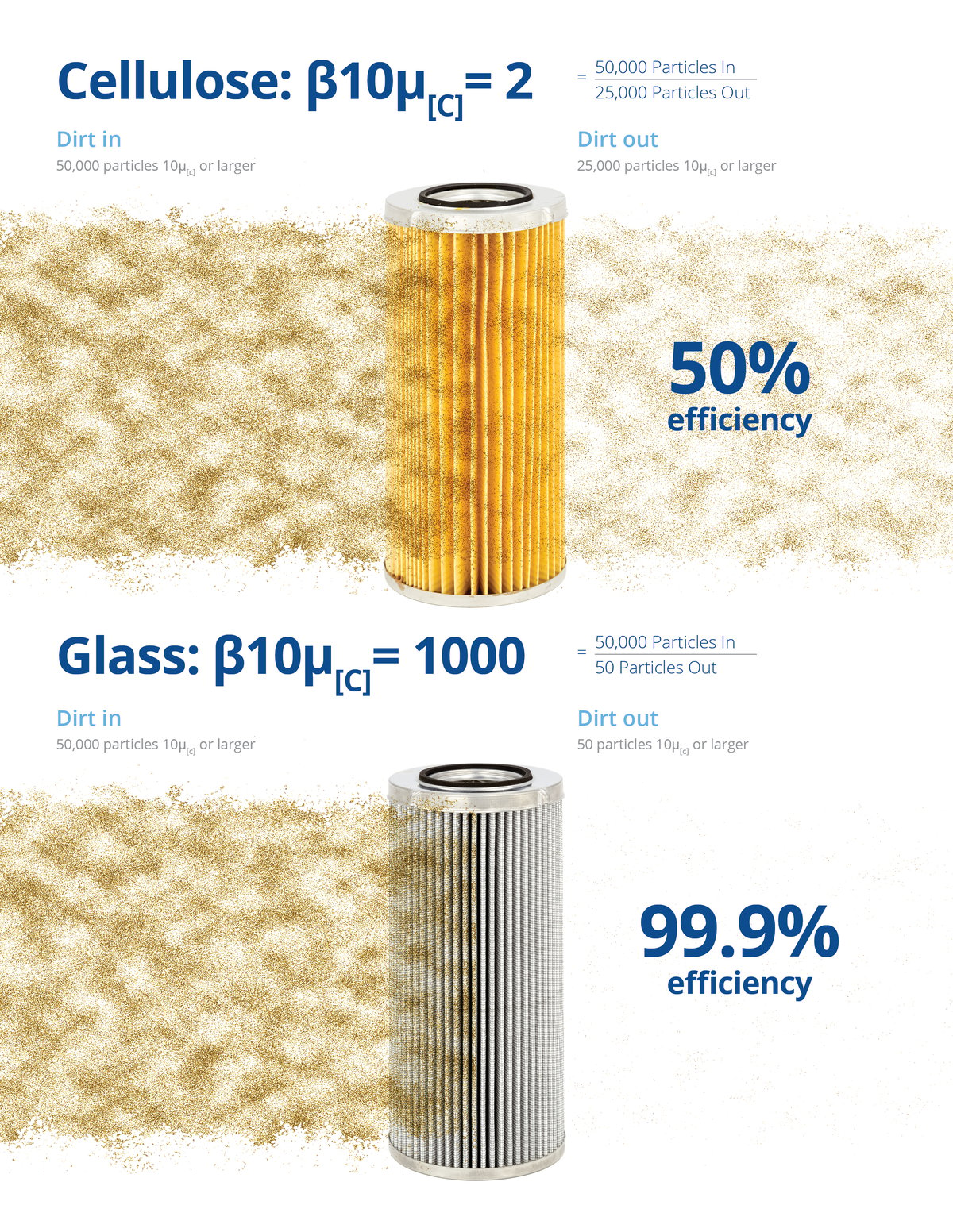 The cellulose element would typically achieve a code no better than 22/20/17. Runaway contamination levels at 4μ[c] and 6μ[c] are very common when cellulose media is applied in which a high population of fine particles exponentially generate more particles in a chain reaction of internally generated contaminants. The illustrated glass element would typically deliver an ISO Fluid Cleanliness Code of 18/15/8 to 15/13/9 or better depending upon the system conditions and ingression rate.