VUDs come standard with several vacuum pump options to best suit your application needs. Options C and D offer maximum portability to use your VUD in almost any location. Whether you're using your VUD to service multiple systems or for service work, you'll have unmatched filtration everywhere you need it.
C – Dry Seal (Dry Rotary Claw)
Long maintenance interval (10,000 hour synchronizing gear oil change) and great for portability. With excellent corrosion resistance to condensate exposure, this offers our lowest cost of ownership vacuum pump option.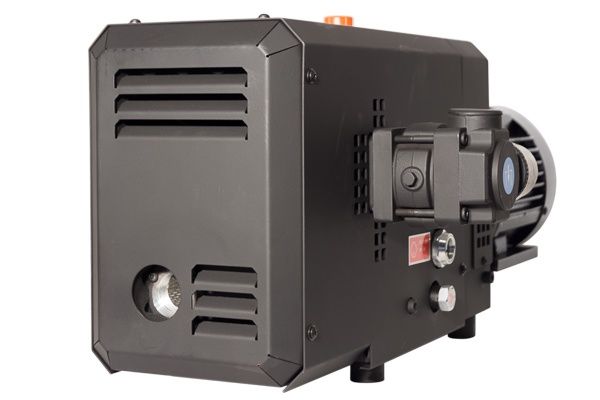 ---
D – Dry Seal (Lubricated Rotary Vane)
500-750 hour maintenance interval (lubricating oil and filter change), excellent for portability, compact size and low weight. The D option vacuum pump offers our lowest initial cost of ownership.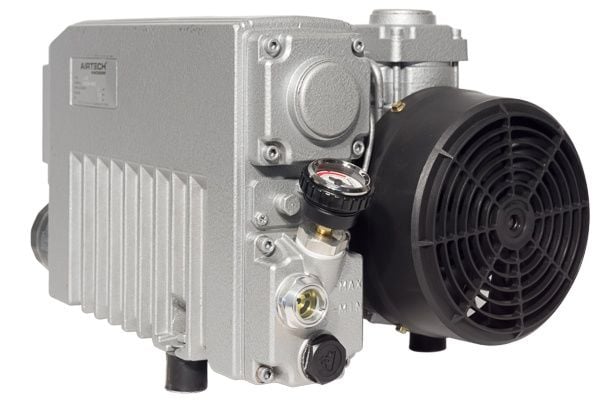 ---
L – Liquid Ring
Ideal for dedicated VUD applications where ambient conditions are hot and humid and portability is not required. Minimum 3 gpm (11 lpm) external process water is required. Maintenance includes maintaining clean process water and balancing compound pressure gauge.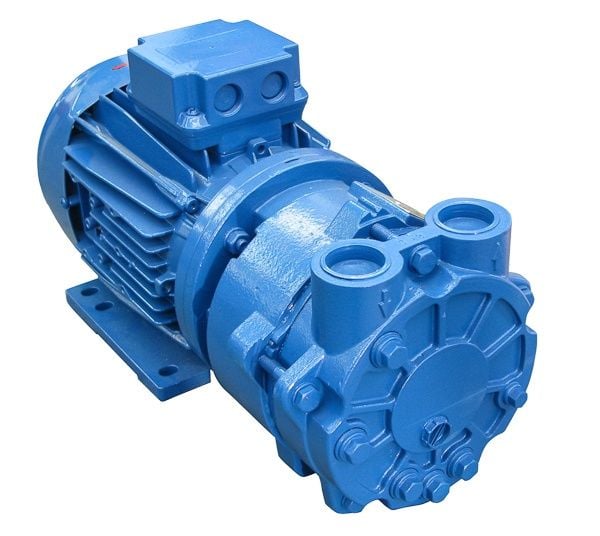 Contaminated oil is drawn into the Vac-
U-Dry purifier by a high output vacuum pump. The oil passes through the low watt density heater where heated to optimum temperature for the dehydration process (150°F, 66°C). The oil enters the vacuum chamber passing through specially designed dispersal elements which create a thin film of oil that is exposed to the vacuum. The water is vaporized and then drawn
into the condenser where it liquefies and drains into the condensate tank. The dehydrated oil flows to the bottom of the vacuum chamber and is removed by the discharge pump where it is pumped through the high efficiency particulate filter assembly (βx[c] >1000) and returned to the system. The recirculating line helps the Vac-U-Dry reach optimum temperature in cold start situations and can be used to throttle machine inlet and outlet flow. From here, your oil can either be recirculated for additional temperature and contamination control or returned to your reservoir or equipment where it will operate more efficiently than ever.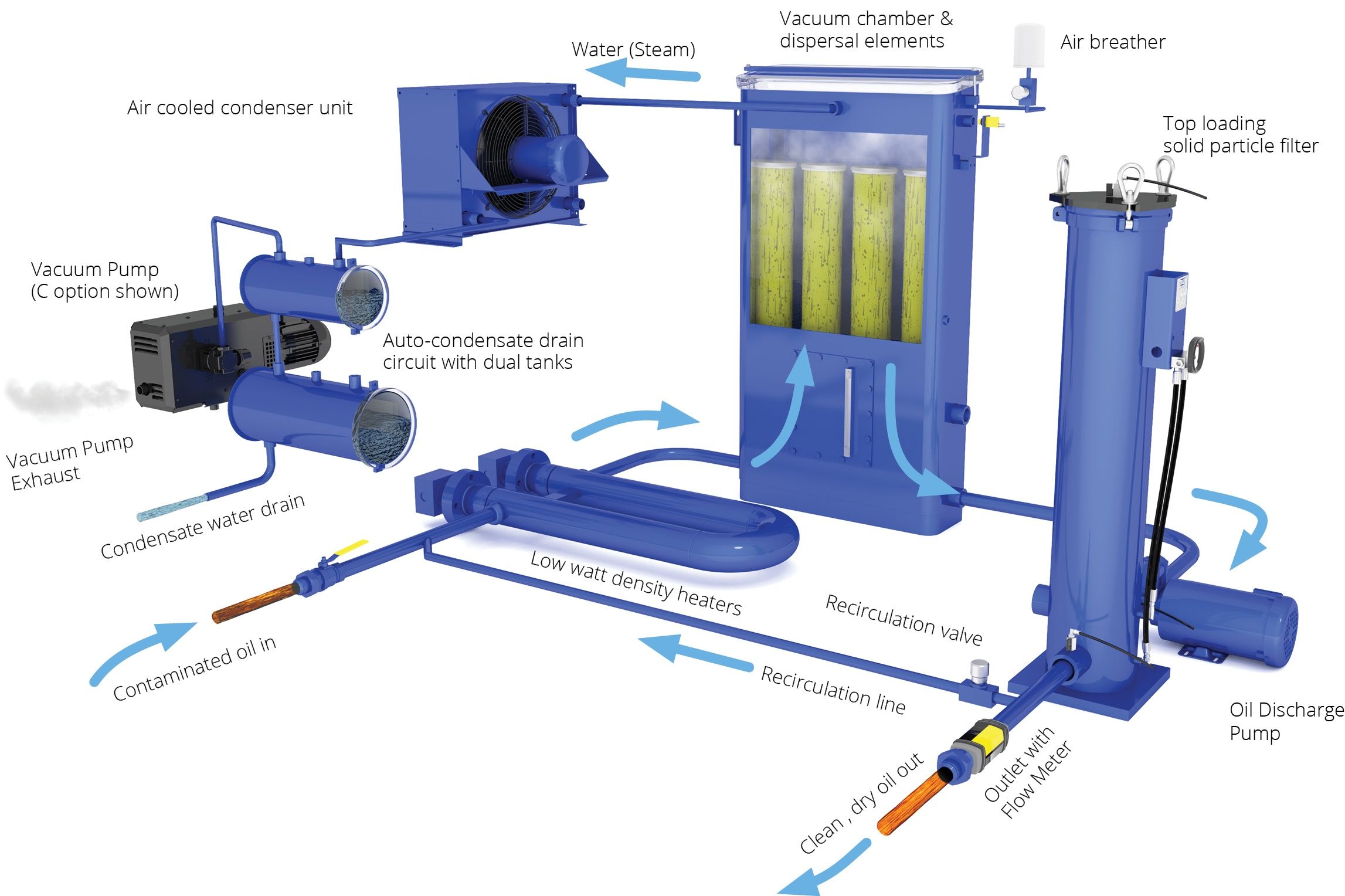 No other technology removes water faster or more safely with less chance of foaming than the Hy-Pro VUD. The graph here represents the estimated time required per model to remove water from 5000 ppm
(0.5%) down to 150 ppm (0.015%) for increasing reservoir sizes.