In the fascinating and fundamental field that is industrial fluid filtration, there exist many types of filter elements and many different types of media. In this article, we will briefly cover filter elements and the most common types of media they're made up of. The medias featured below include: cellulose, glass, wire mesh and water removal, coalesce and resin.
Types of Filter Media
Cellulose Filter Media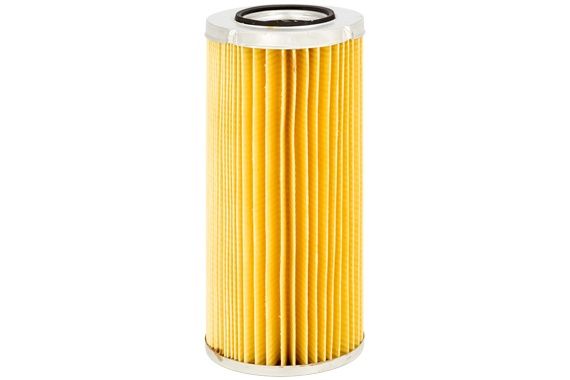 Cellulose is a widely used media type for industrial applications because it is fairly cheap to produce. It is sourced mainly from wood pulp and cotton and is the most abundant organic polymer on earth. Unfortunately, cellulose lacks uniformity when it comes to its pore structure, creating poor quality fluid filtration and its nominal rating.
It is very susceptible to structural manipulation with increasing fluid temperatures; this can cause media migration or the deterioration of the media and its ability to work its way into a system. Cellulose filters have the ability to capture particles, but do little for particulate retention. When dirt enters the filter, it collects and then sheds, which can be very harmful to industrial systems.
Glass Media and Water Removal Elements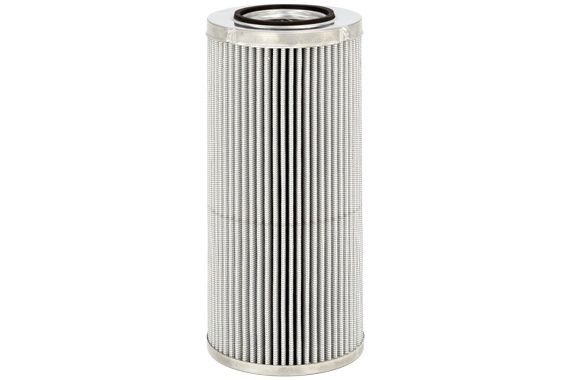 In comparison, glass media is superior to cellulose because of its uniform pore structure and durability, therefore, they are awarded absolute ratings. Glass media elements offer an immediate performance upgrade to most systems running cellulose filters. They are able to capture and contain over 49% more particles than cellulose and are much less susceptible to structural manipulation by raising fluid temperatures.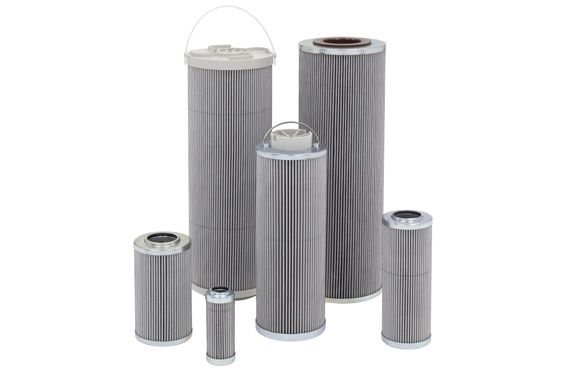 Glass media is also immune to particle shedding, ensuring that the dirt that is captured stays where it is supposed to -- in the filter. There is also glass media with a water removal additive package. These water removal aspects provide superior particulate/water capture and retention capabilities, ensuring that not only do the particles captured stay in the filter but the gel that is absorbing water does as well.
Wire Mesh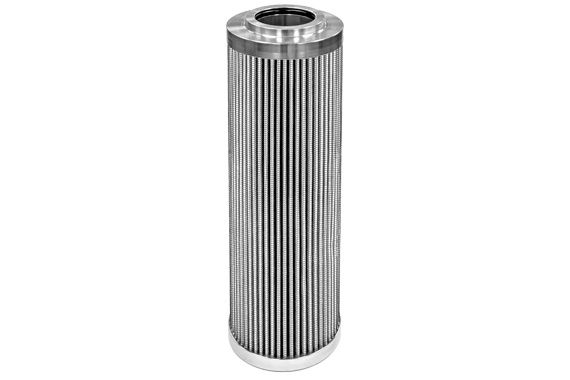 Wire mesh filters are an important part of industrial filtration. Though they are nominally rated, they serve a great purpose. Unlike cellulose filters, wire mesh filters are much more durable, making them more capable of capturing and containing particles. As originally intended, wire mesh filters are ideal for power generation use and other fire-resistant fluid applications as well as long-term exposure to aggressive fluids such as phosphate ester, Skydrol, deionized water and high-temperature applications.
Coalesce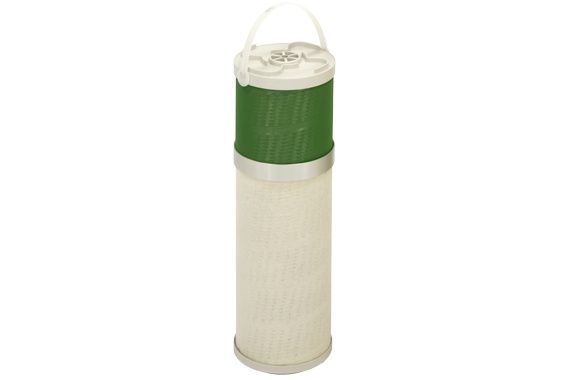 Coalescing elements offer water removal and reliable fluid filtration in a different method than the water removal elements. Instead of collecting water in gel, coalesce elements actually separate the free and emulsified water fluid and condense it to the weight in which it can be dropped and removed by using a pleated synthetic configuration.
Resin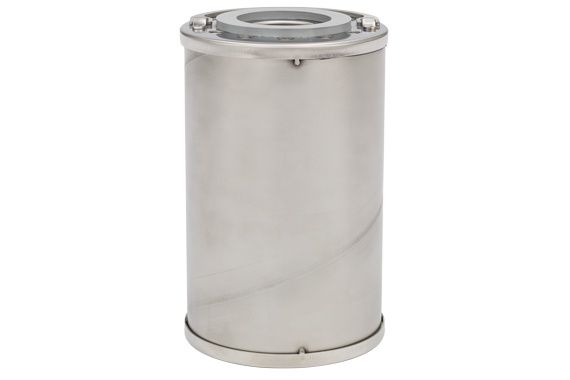 Resin filters are unique not only in their composition but also with how well they work. Resin media is used to treat a range of fluids at the molecular level by removing contaminant molecules that form as a byproduct of oxidation and fluid degradation. The heavyweight molecules to be removed are polar oxides, acids, and other free radicals that result in deposit formation (varnish) and are detrimental to fluid performance.
Resin media is designed to selectively remove the contaminant without removing fluid additives. The use of resin results in fluids that perform better, last longer, and yield trouble-free operation for those who are responsible for maintaining them.
Filter Elements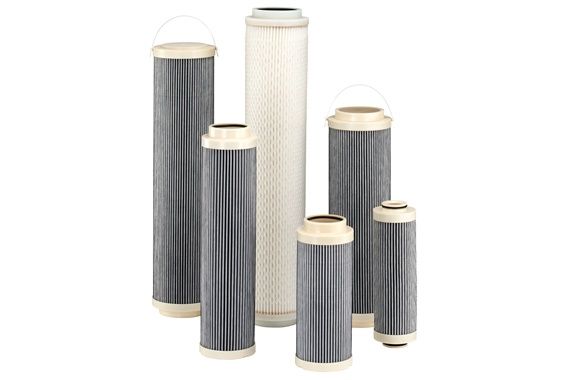 Specific elements and their purposes vary widely due to adapting technologies, but common configurations could include cored and coreless elements, radial and axial flowing, and high- and low-pressure elements.
At Hy-Pro, our cored and coreless elements offer the dependability found with our Dualglass media technology in both accommodations, ensuring you don't have to sacrifice reliability for element type. If you have a housing, there is a great chance that we offer an upgraded filter for it, no matter the configuration.
With flow patterns, the different markets throughout the industry are comprised mostly of radial flowing elements (flowing inside-to-out or outside-to-in) with a minimal amount consisting of axial flowing elements (top-to-bottom or bottom-to-top). At Hy-Pro, our production process mirrors the industry with over 90% of our production consisting of radial flowing elements and 10% consisting of axial flowing elements, allowing Hy-Pro to work across many different types of markets.
With different systems of varying flow rates, Hy-Pro is as accommodating as possible. Our filter elements offer collapse ratings from 150 to 3000 psi, and even beyond for some. No matter the flow type, we ensure compatibility along with the durability and efficiency all of our filter elements are known for. No matter the system, we have solutions to help in your pursuit of Total System Cleanliness.
For more information on the use, installation or purchasing of any of these products click below.
---