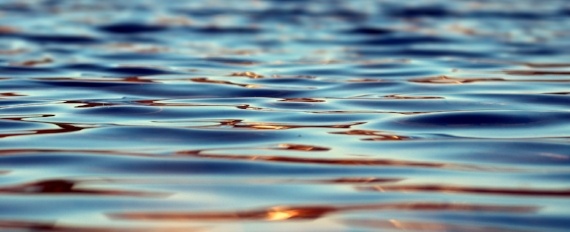 Selecting the right filter can improve the reliability of a system and eliminate failure. With so many options available, we understand how difficult it can be to choose just the right one. Let's take a look at some of the hydraulic and lubrication filter types and where/how they are predominantly used to help you make the best choice for your filtration needs.
Suction Filter
This filter is located on a suction port of the pump or submerged in the reservoir and attached to the suction line leading to the pump. High-efficiency filters are usually not placed on the suction side as high differential pressure can cause pump failure. A fine filter on a pump suction side would require the filter to be very large which will handle the flow and have an extremely low-pressure drop.
Pressure Filter




This filter is generally installed between the pump outlet and the rest of the components in a hydraulic system. The idea here is to protect all components in a given system. High-pressure filters may be installed with or without a bypass valve.
Return Filter

Return filters may be installed either in-line or inside the reservoir (in-tank return filter). There are varieties of filters available for each style of assemblies. The designer of the system collects all flow from the system and directs it through the return line filter. Such an arrangement makes certain that the oil in the reservoir will be cleaned to desired ISO specification.
Pilot Line Pressure Filter

Some systems have very sensitive components that see only a fraction of the flow. It is very easy to filter the entire system to the required cleanliness level or, as an alternative, a smaller filter with a fine filter media can be installed in the critical leg of a system and the balance of the system can be fitted with an appropriate coarser filter.
Duplex High-Pressure Filter

When a single filter assembly is applied, the system must be shut down or bypassed whenever the filter element requires servicing. If such a condition is undesirable (in a power plant, for instance) then it would be prudent to install a duplex filter.

A duplex features at least two filter housings with a transfer valve separating the housings. The flow can be routed through one housing or both depending on the valve. When one of the filters is fully loaded the operator switches the valve to activate the standby filter and then services the dirty filter. The duplex filter avoids the shutting down of a system during a filter change.
Duplex Low Pressure, High Flow Filter

High flow, low-pressure applications (such as lubrication or fuel oil), where shutting down the system to service a filter is not an option, requires the installation of a duplex. The Hy-Pro DLF and DLFM can handle high flow and high viscosity fluids typically used in lubrication applications. The DLFM may have up to 22 elements per vessel to yield extended element life.
Off-Line Filter (Dedicated)

Some OEMS or the users of a hydraulic or lube system install an off-line filter system. This system is a self-contained filter system. It includes a pump-motor combination as a power source and a range of filtration flexibility to accomplish many desired results. It can easily be connected to a system reservoir.
Off-Line Filter (Mobile)

Mobile off-line filtration systems can offer the same impact and flexibility as dedicated off-line filters while performing multiple tasks. They include a pump-motor combination as a power source and filters that can be fitted with many different elements depending on the application. Commonly referred to as filter carts, they can be fitted with quick disconnect fittings and connected to a reservoir or tote for conditioning, used to filter fluids during transfer, and used for filtering oil during recovery. A filter cart fitted with two filters in series can have a rapid impact on fluid cleanliness and water content with the appropriate filter elements applied.

Filters are frequently considered as a necessary evil and are added to a system as an afterthought instead of a valuable asset. Proper filter selection and location can provide years of reliable equipment operation and save money that is commonly lost battling contamination-related failures.
---