Hy-Pro's Compact Offline Filter
Our newest and smallest unit yet, the Compact Offline Filter is able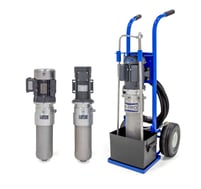 to fit where no other filtration equipment can. Ideal for smaller systems or where a larger offline system wouldn't fit, this solution can be permanently installed or made portable for ease of use.
Typical applications include gear boxes, plastic injection molding machines and vacuum pumps, to name a few. Choose between a variety of motors, wands, hoses, and portable cart options. Paired with our unique VTM elements, this unit can remove particulate, water, and varnish all with one filter.
To get a closer look at this versatile piece of equipment, check out this unboxing video by our friends over at Noria.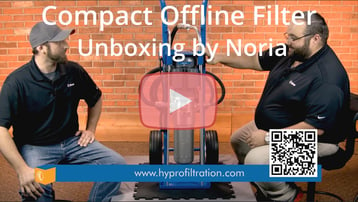 Click here to download a copy of our brochure.
For questions, comments, or if there is a topic you would like to learn more about, please reach out to us at info@hyprofiltration.com.