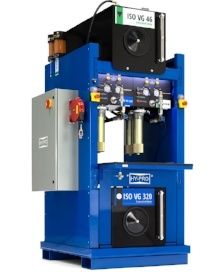 In the past couple of blogs, we've been discussing how your brand new oil, the expensive oil you purchase for your expensive machinery, isn't actually that clean. At all.
If you're interested, you can check out all the reasons new oil isn't clean, from the containers it's stored in to how it's transported, in Part 1 and Part 2. If you already know how dirty new oil is, then keep reading.
We at Hy-Pro believe that new oil should actually be, well, both new and clean. That's why we are excited to introduce our brand new Liquid Conditioning Station!